Whitewater Canoeing
This course is an introduction to the fundamental skills, knowledge, and manoeuvres of tandem whitewater canoeing. It focuses on paddling skills and safety techniques in Class 1-11 rapids, with an emphasis on boat control, and the thrill of whitewater paddling. Participants will be coached to perform eddy turns and ferries with proficiency, and be challenged with tandem whitewater manoeuvres that require teamwork and coordination between paddling partners. Above all, we're going to have a lot of fun!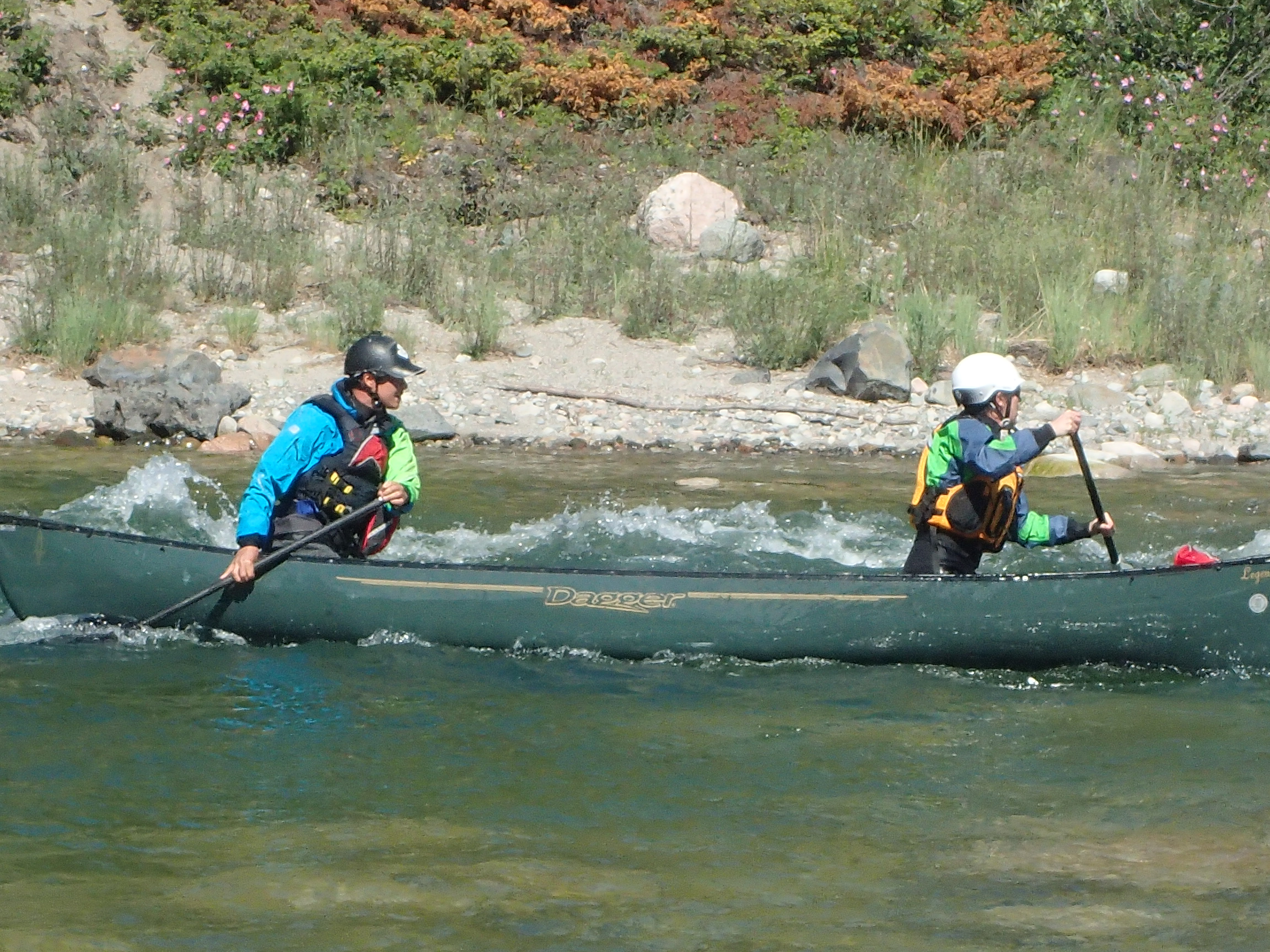 WHat to expect?
This course is designed for canoeists at the beginner or intermediate ability on moving water. For paddlers completely new to canoeing, we recommend enrolling in an introductory lake canoe course first for exposure to basic strokes and rescues. In this course, we'll also focus on outfitting, rigging and a selection of gear and rescues specifically for extended, remote river trips in the North. For river trippers, this will be the perfect chance to warm-up for your big, upcoming river expedition. The ability to swim is necessary.  
 What's Included?
Canoe, lifejacket, paddle, bailer, throw bag included. Drysuits are available for $80 CAD + GST per participant.
Certification Received?
Paddle Canada Introduction/Intermediate Moving Water Canoe Skills (Tandem)
What is Covered?
River morphology, classification and hazards

River signals, river reading, and scouting

Self-rescue, assisted-rescue, and the northern rodeo rescue rig

Safely entering and exiting an eddy, including S turns

Ferrying across the river, front and back

Strokes: draw, pry, cross-draw, forward, backwards, stern sweep, river "J", brace,  and the righting pry

Outfitting, rigging, and a selection of gear for northern rivers.

Surfing!
Who, When and How Much?
The pricing for this course is as follows:
$325 CAD + GST  per person 
Participants must be able to swim 50 m with a lifejacket. No previous paddling experience is required, however the Intro to Lake Canoeing Course is recommended as a prerequisite or solid flat water paddling experience. The course dates are below:
Available Dates