Intro to Sea Kayaking
This course is designed for individuals who wish to become better kayakers and confidently explore the many beautiful lakes around the Yellowknife area. The skill development will focus on improving your stroke technique and ability to control the kayak. The focus will be on fun, practical skills with an emphasis on all parts of kayaking safety: including rescues and assisted rescues. Get ready for a hands-on course aimed to get you comfortable in the kayak!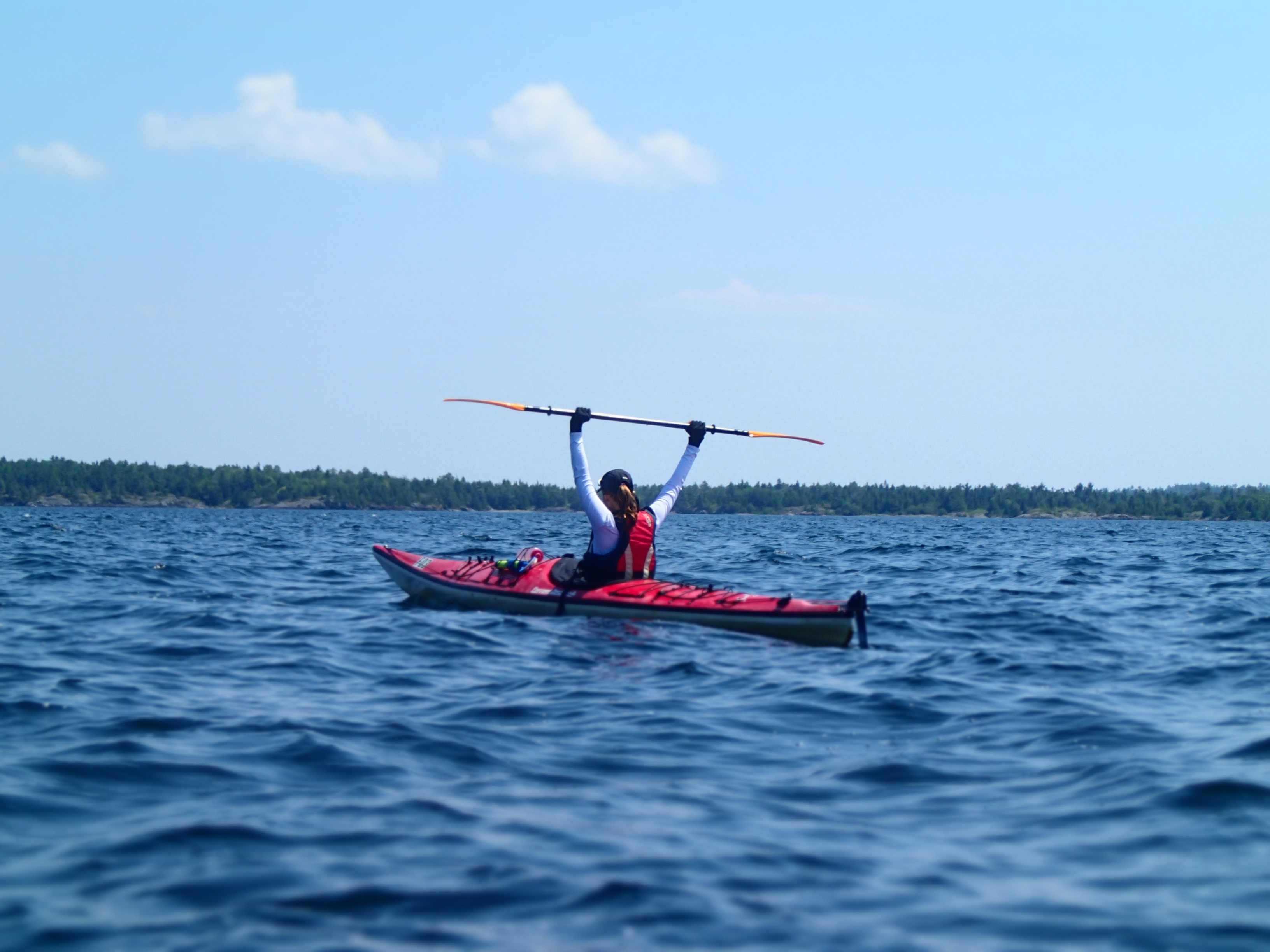 WHat to expect?
Beginner recreational kayakers wishing to increase their knowledge, skills and ability to navigate and plan a successful day trip by kayak.  Thermal protection (wetsuit or drysuit) is recommended.
What's Included?
Kayak, lifejacket, sprayskirt, paddle, pump, paddle float are included. Drysuits are available for $45 CAD + GST per participant.
Certification Received?
Paddle Canada Level 1 Sea Kayaking Skills
What is Covered?
Strokes (forward, reverse, sweeps, draw, sculling draw, low brace, stern rudder)

Manoeuvres (pivoting, carving under power, stopping, edging)

Planning and executing a sea kayak trip

Self and assisted rescues – essential for solo or group paddling

Towing

Knots

Wet exits -learn to safely and confidently exit your kayak in case of a capsize

Theory – weather conditions, signals, packing, gear, navigation, kayak design and materials 
Who, When and How Much?
The pricing for this course is as follows:
$165 CAD + GST  per person 
Participants must be able to swim 50 m with a lifejacket but no previous paddling experience is required. Thermal protection (wetsuit or drysuit) is recommended because we'll be getting wet when practicing different types of rescues. The course dates are below:
Available Dates