Canoe Trip Leader
Join our experienced, qualified canoe instructors on a multi-day canoe trip. This 5-day course and tour covers the skills and knowledge gained in Introduction to Lake Canoeing course, but also introduces paddlers to more challenging conditions and advanced stokes, manoeuvres, and rescues. The purpose of this course is to transform day paddlers into expedition canoe trippers. Along the pristine lakes of the Yellowknife area, participants will gain the skills and experience to lead overnight trips of their own.
With the bush as our wilderness classroom, participants will learn and work together, taking turns on route plans and contingencies, risk management, leadership, and camp set-up and cooking.
The course begins on Saturday morning at 10:00 am (June 2, 2018). The first day will be spent on a local lake near Yellowknife introducing proper technique for the core strokes you'll need to control your canoe and refine your technique. Sunday will be our day to learn about expedition preparation as a group including map navigation and interpretation, route planning and meal preparation and waterproofing. On Monday morning we'll depart for a fun adventure on local 3-day canoe route. We'll return to Yellowknife by Wednesday afternoon,  debrief and finalize the course at around 3:00 pm.    
Depending on the skill level and interest of participants, this course may take place on a route with whitewater rapids to tune-up our moving water skills.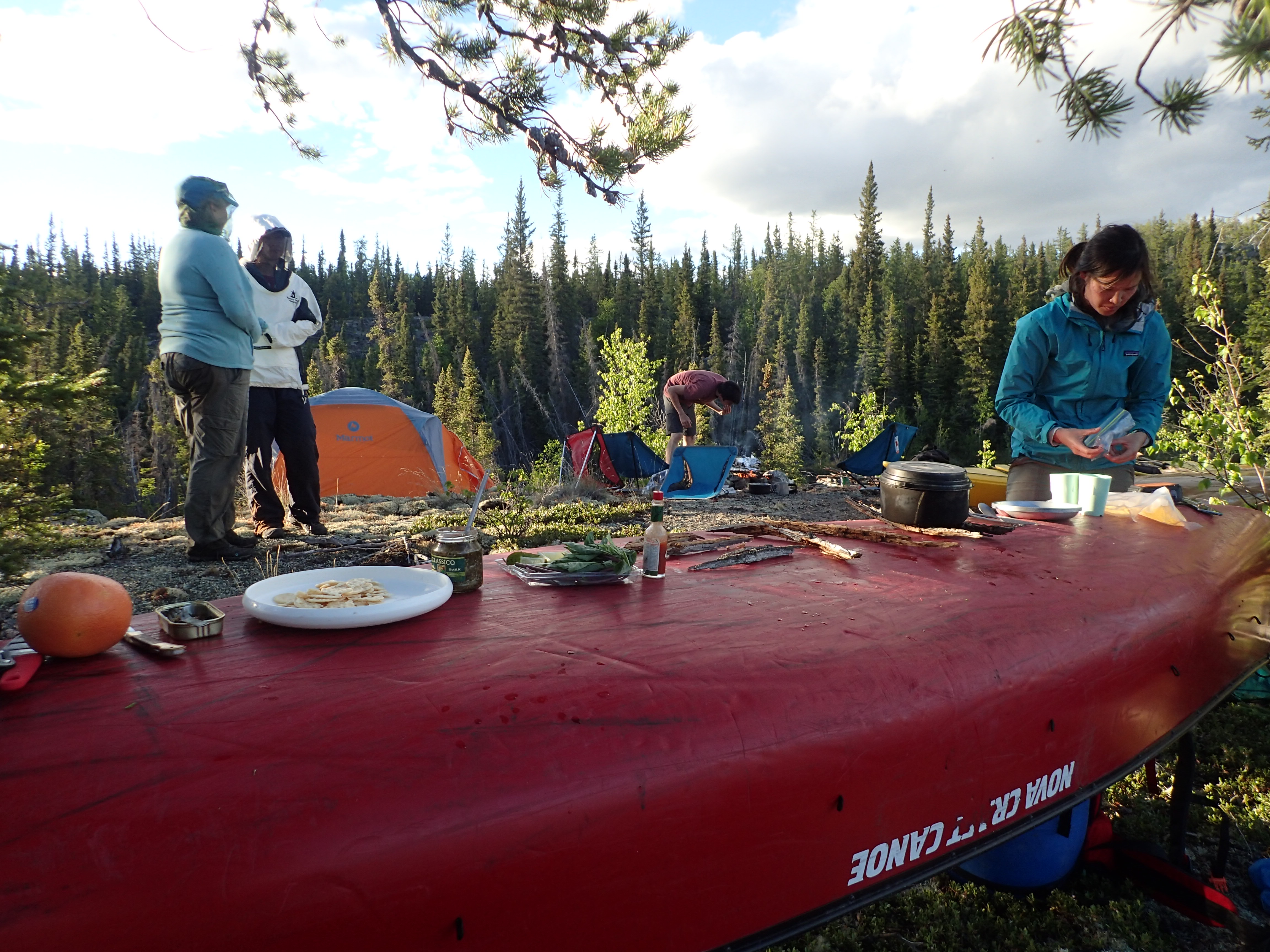 WHat to expect?
This course is ideal for paddlers who want to be prepared to head out on their own or lead their own group safety on a multi-day canoe expedition. It is designed both for participants who are new to canoeing as well as those who have experience but seek to upgrade skills develop a leadership role. The multi-day "moving classroom" allows ongoing assessment during the trip, with one-on-one assistance provided for skills that aren't clicking.
What's Included?
Canoe, lifejacket, paddle, bailer, throw bag, common gear and meals while on the trip are included. Drysuits for the Skills Clinic on Day 1 are available for $45 CAD + GST per participant (we'll be going in the water often for rescues).
Certification Received?
What is Covered?
Introduction to Lake Canoeing course program, plus:
New manoeuvres – sideslip, running sideslip, carving in reverse.

Advanced rescues

Additional strokes such as blended strokes and sculling.

Properly trimming a canoe and dealing with wind and rougher conditions

Efficient portaging and carrying (tandem and solo).

First aid and repair kits

Land and water based navigation

Food preparation and water purification

Camp safety and sanitation protocols

Shelter skills

Meal planning and preparation
Who, When and How Much?
The pricing for this course is as follows:
$595 CAD + GST  per person 
Participants must be able to swim 50 m with a lifejacket but no previous paddling experience is required. The course dates are below:
Available Dates