Intro to Lake Canoeing
Join us for our foundational "canoeing 101" course that introduces proper technique for the core strokes you'll need to control your canoe. Master the "J-stroke", learn rescue skills, and get better prepared for your summer canoe adventures in this 7 hour course.  
Theory learned on land and skills practiced on water transform participants like no other course. Participants are equipped with good judgment and confidence to safely enjoy trips on the many beautiful lakes in the Yellowknife area.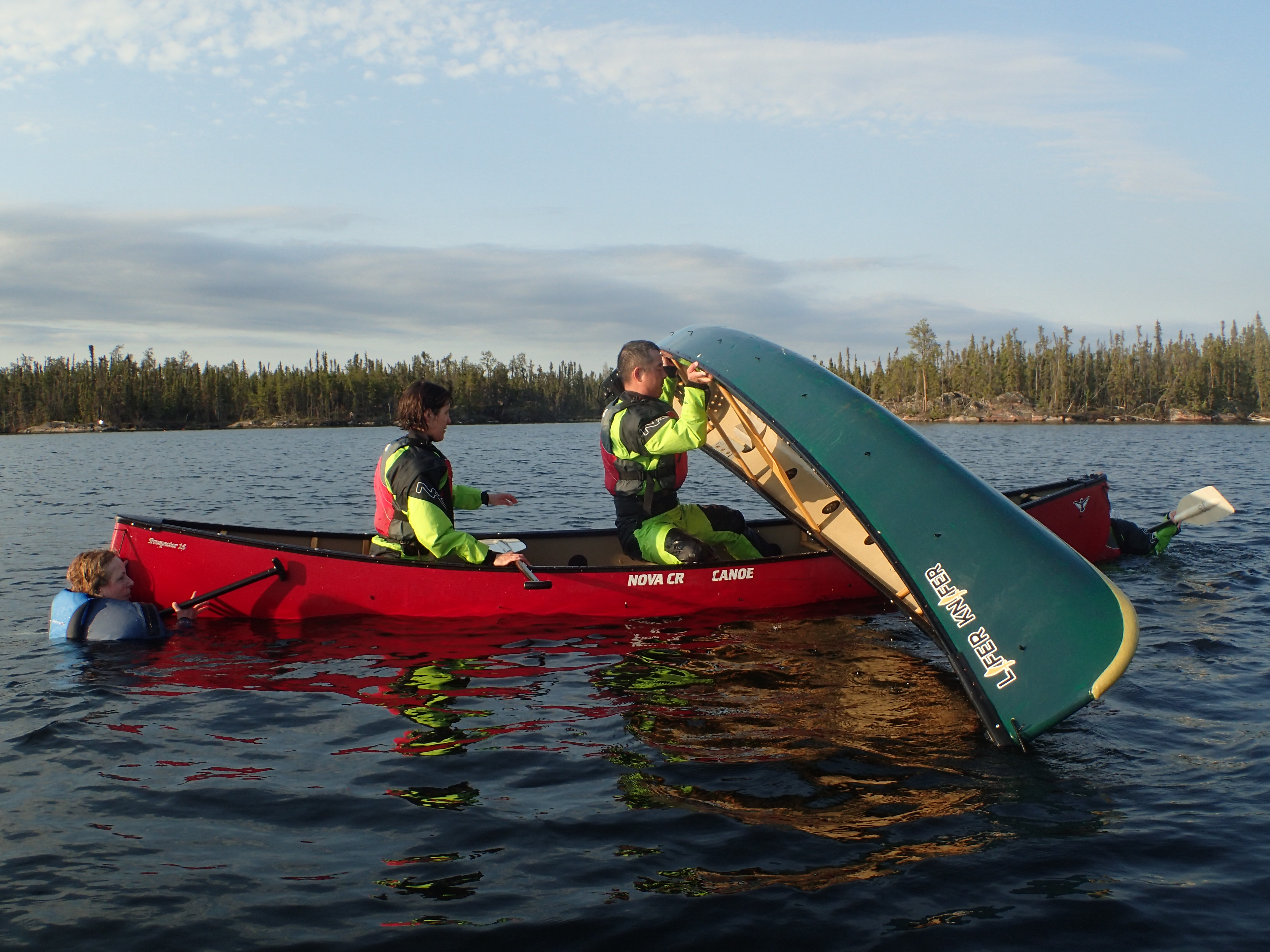 WHat to expect?
Most of our beginner & novice paddlers choose this course to launch their paddling careers. This course prepares participants to make the most of our whitewater canoe courses, and is also worthwhile for more experienced paddlers seeking to fine-tune their skills. We like to dive right in with this course to learn proper paddling techniques and get rid of any bad habits that may have developed. Expect a hands-on course full of practical drills and on-water exercises – and get ready to learn lots, get wet, and have fun!
What is Included?
Canoe, lifejacket, paddle, bailer, throw bag included. Drysuits are available for $45 CAD + GST per participant.
Certification Received?
At the end of this course, you will receive the Paddle Canada Introduction to Lake Canoeing (Tandem) certification.
What is Covered?
Learn how to safely and properly enter and exit a canoe, launch from shore, and secure a canoe to your vehicle.

Basic strokes – forward and reverse paddling, pivoting, stopping, and bracing.

Manoeuvres – linking strokes and coordination between two paddlers to turn and carve the canoe under power.

Self-rescue and assisted rescues – essential safety skills including towing, throw bags and rescuing capsized canoes.

Theory – weather conditions, signals, packing, gear and communication.

Buying your first canoe? We can help advise which boat will meet your needs and price point.
Who, When and How Much?
The pricing for this course is as follows:
$165 CAD + GST  per person 
Participants must be able to swim 50 m with a lifejacket but no previous paddling experience is required. The course dates are below:
Available Dates